Powerfully Simple
ISPNexus
Onboarding and sales should be the most challenging parts of running an ISP, but device management, customer management, and back-end systems often cause more headaches than they should. With the introduction of ISPNexus, your MikroTik, Ubiquiti, PF Sense Netgate, Tarana, and other popular ISP CPE routers can become affordable and powerful simultaneously without requiring complicated setups.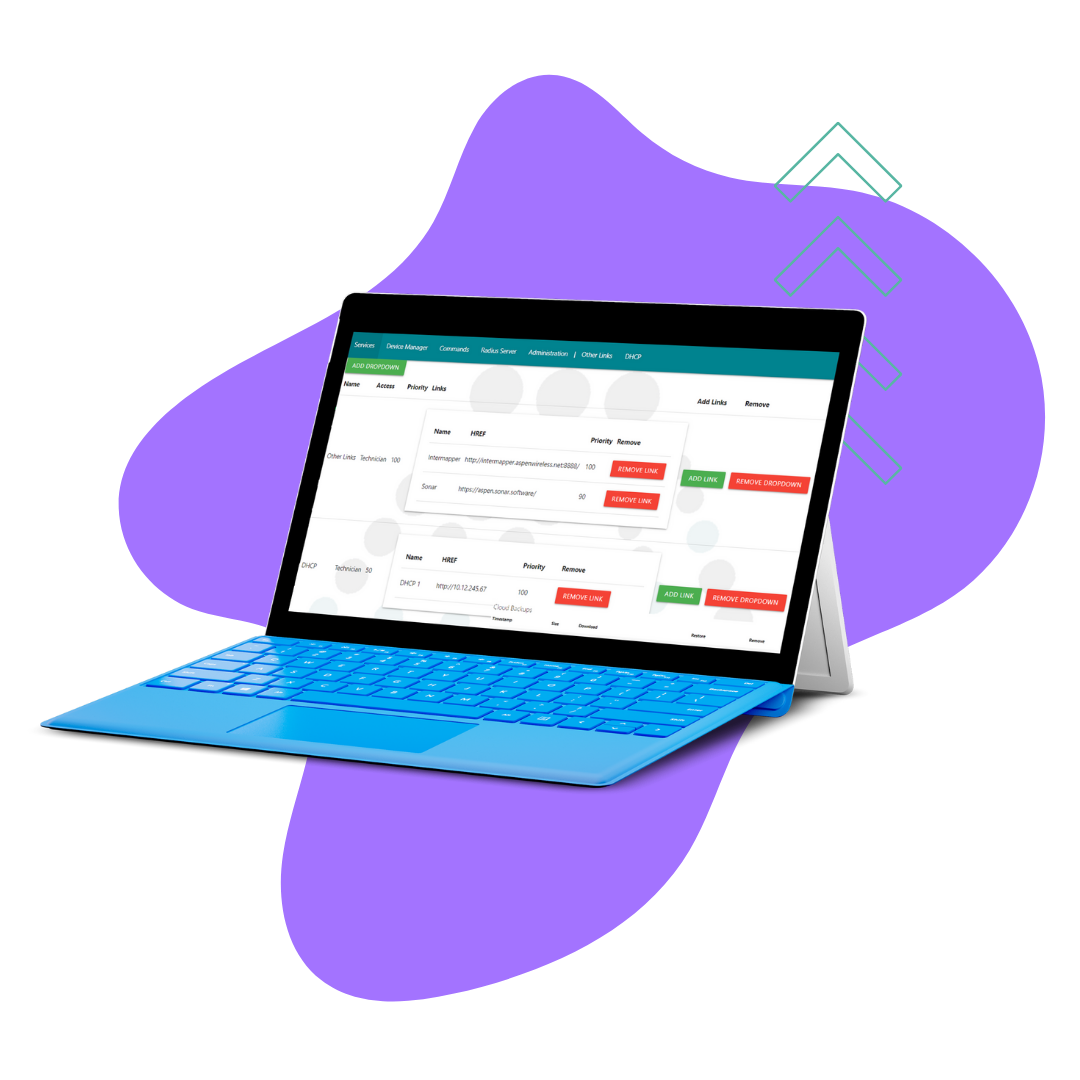 Simplify Your CPE Router Management
Slash Your Provisioning Time and Take Full Control of Your CPE Routers
Are you interested in provisioning in 1/50th of the time? ISPNexus software is efficient, affordable, and backed by real-world examples.
Updates to already-deployed devices are no longer necessary with our service control and provisioning solution. We provide a clear view of your subscriber LANs through our ISPNexus software, which includes deep device fingerprinting and management tools to resolve any issue as rapidly as possible.
How does ISPNexus compare to the industry alternatives?
Full Features available

Low Cost

Complex

Poor Support

No

No Cost

Manual Management
Vendor-Locked features

expensive

varies by brand

Obtuse Support

YES

annual cost

Vendor Controlled
Scale Your Business and Get High-End Performance from a More Open and Cost-Effective Solution.
Learn more about the modules included in our ISPNexus software.
Billed monthly
Billed annually

BASE
Entry-level Features
FREE
STILL FREE
Single Unit
Basic features to enhance your MikroTik.
Web Server
Web Server
Device Manager
Manage the provisioning of devices.
User Manager
Manages users for web access with an optional radius client or built-in database.
Discovery Hook
HTTP server for discovery hooks and sends the signal to sync devices.
Services Web
Web Pages to interface with the service manager and settings.

FOOTHILL
Many Features. Affordable.
All of the features in the BASE plan plus:
Command Runner
Service to managing sending commands to devices
MikroTik Packages
Gets and Stores Mikrotik RouterOS
Ticket System
Manages technical support requests using a ticketing system to track open and closed items.

SUMMIT
Full MikroTik Edge Control.
All of the features in the FOOTHILL plan plus:
Customer Service
Manage customer and inventory records
Sonar Hook
HTTP server for sonar hooks and sends the signal to sync customers
DHCP Hook
HTTP server for DHCP hooks.
Rpc Servicesk
Service to communicate with remote programs.
OSS/BSS Sync
Service to sync information from OSS/BSS software (currently supporting Sonar V2)
SLA
Defined service level agreement.

APEX
Total Control & Service
All of the features in the SUMMIT plan plus:
24/7 Call Center
24/7 call center that is ready when issues arise.
Managed Network
Manage all aspects of the network and proactively address any controllable support incidents that arise.
Complete SLA
Comprehensive service level agreement
Vendor Mgmt
Aspen will negotiate pricing, handle firmware and software updates and support, and generally act as a liaison between your company and the vendors you work with on the network.
Provisioning
Factory Default to complete configuration and update
Multiple configurations
Multiple devices at once
Provisioning Audit log
Provisioning Status
See the basic status of all provisioning devices
See detailed status of device
Automation of multi-step process
Provisioning Done
All Device information
Troubleshooting and retrying for failures
Track Devices by Serial or Mac
Shows who provisioned the device and when
Configurations Check
Make sure the given configuration is on the device
Will update the device if the configuration missing
Checks device configuration every time device checks in
Useful for default configuration changes after provisioning
Mass Device Management
One place to manage all client devices
Node-Switch-Port info for each device
Miscellaneous device information

Mass Configurations
Run commands on hundreds - thousands of devices
Save and run commands manually
Automatically run commands at given time
Set command to repeat every given time period
Compare device output in the table view
Simple and Secure password management for an entire network
Individual Device Management
Manage individual devices
Ping the device to see packet loss
Run saved or new commands on a device
See the full configuration, run updates, etc
Software Version & Model Management
Software / Firmware downloaded from the local server to device
Manually select known good firmware
Multiple device models supported


DHCP Server
Built-in DHCP Server
No 3rd-party software required
Web GUI
See All IP Pools on one page
Automatic Option passing as part of DHCP
DHCP Server Lease Management
Detailed Lease Information
Add / Remove DHCP Leases
Uses DHCP Relay Information for Location
Export Leases to CSV
Customizing the DHCP Server
API for Input / Output Data
Caches for speed
Database for standard Data
Format data to / from DHCP Options
Easily implement any DHCP Option
Control the complete "Flow" of the DHCP packet
Easy bypasses for API and module failures
CMS
Built-in Database

Integrations with other OSS Systems

Provides a single source of truth for customer authentication

Tracking service packages and assigned devices

Track Assigned Devices by Serial or MAC
Radius Server
Built-in Radius Server

No 3rd-party software required

Authenticates against the customer database

Overrides for devices not assigned to customers
Overridable Customer Database
Override for Mac / Serial

Manually set static IP or IP Range

Set Speed for bandwidth Limits
Manage Customer Status
Multiple Data Plans
Router / Static / Bridge Deployments
Auto-synchronize with the billing platform
Platform Features
User Management
Extensive Logging
Customizable Menu
Cloud Backups and Restore
Why consider MikroTik for my organization?
MikroTik's RouterOS is one of the most feature-rich systems available at a highly affordable price point. The operating system includes configuration, firewall, routing, MPLS, VPN, wireless, DHCP, hotspot, Quality of Service, web proxy, and other tools.

ISPNexus essentially 'Levels Up' the MikroTik router with efficient and simple access to all the complexities these routers can offer.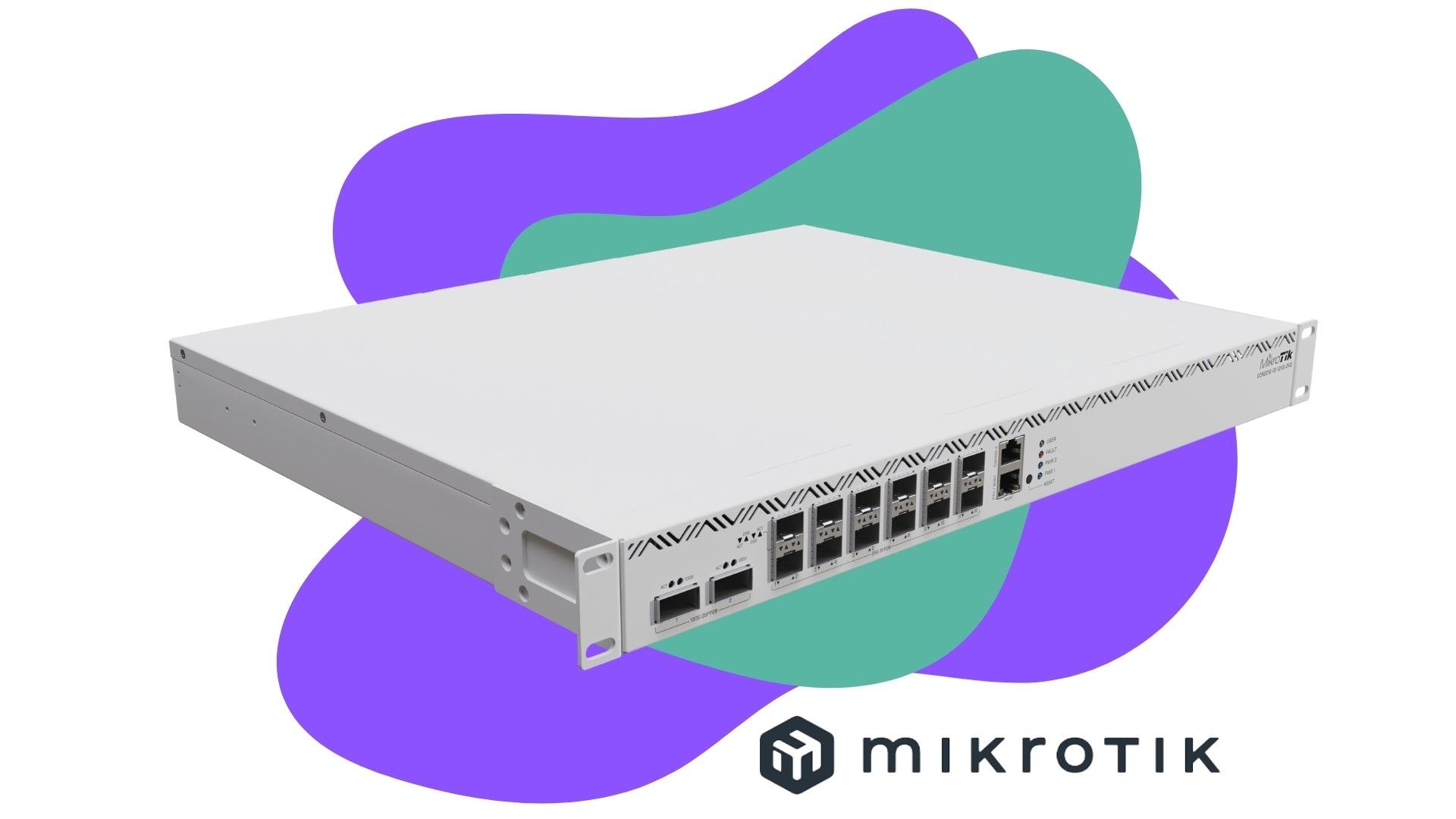 Why use ISPNexus for auto-mass deployment?
Mass deployment software is essential when operating a mid to large WISP or Organization. Below are some pros for Automated Mass Deployment and some insight into why we created the only program of its kind for most CPE routers.
Managing large numbers of devices manually is time-consuming and demanding.

Manual deployments can be error-prone and can't match the accuracy provided by an automatic system.

Extensive know-how is required in manual device provisioning.