Our Experts support your organization at every level.
On the Ground., In the Cloud.
Aspen Managed Networks
Trust us to manage daily tasks that keep your network fast, reliable, & secure.
One complete solution seamlessly combines network management, 24/7 support, and robust security capabilities. Our service provides comprehensive network visibility, issue identification, and severity-based classification through machine learning and artificial intelligence, so we can first address the most urgent incidents. With Aspen Managed Services, you can benefit from a smarter network.
Let's Talk About Your Network
We handle EVERY aspect of delivering world-class Wi-Fi & active fiber networks.
We've Got Your Back
Aspen works with your IT team to give them 24/7 backup so they can do their job - while still enjoying their weekends. No IT team? Focus on your business while we take care of your digital infrastructure.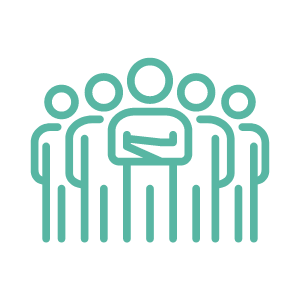 Turnkey Managed Networks
Managed Networks can take care of your entire network: design, implementation, and management. Our experts monitor the entire network, handle all modifications, and support any other network changes you may require. Let us handle it all.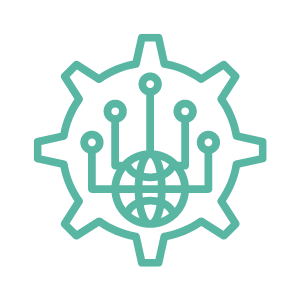 Comprehensive Cloud
Powerful. Redundant. Reliable.
Cloud systems allow us to ensure 100% uptime by providing reliable and secure access to your network. Triple redundant monitoring helps identify route disruptions and eliminate false positives by utilizing multiple vantage points into your network. Redundant Encrypted VPN connections ensure secure management access.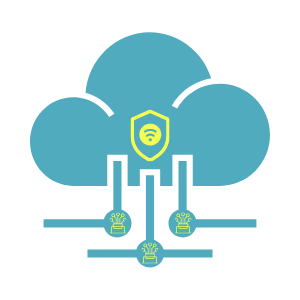 One Fee. Peace of Mind
No hidden licensing fees or complicated setups. Our team manages and maintains all the equipment, so you don't have to worry about maintenance and overhead. Fixed monthly pricing makes budgeting easy. With 24/7/365 technical support, we actively monitor your network - ensuring peace of mind that your connection will be reliable.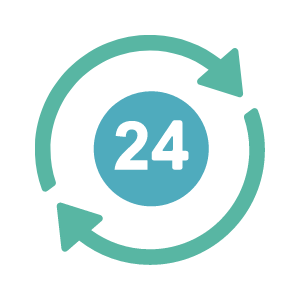 Features & Benefits
Outsourcing your network management to us enables you to focus on efforts that always seem on hold, allowing you to deliver what matters most to your business.

Performance. Make your network work for you, not the other way around.

Efficiency. Allow your IT team to focus on your long-term vision by giving them the necessary time and resources.

Flexibility. Choose network management options that best suit your business needs.

Innovation. Take advantage of the latest technologies as they become available in your network plan.
Aspen does more. So you can, too.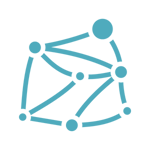 Ready,

Set up, Go.
Don't have a network team? Don't worry. Even without a network team, we can help you set up high-performance wi-fi and network solutions to support business operations, connect employees, and serve customers in short order.
Outrageous
Performance.
Aspen combines extreme performance, custom technologies, and revolutionary power savings. Whether you're taking care of everyday tasks or pushing your limits, you can do it all faster.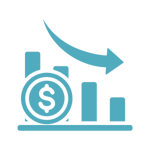 Smart solutions.
Smart investment.
Aspen products are built to last, making them a great investment. They are powerful, affordable, and packed with everything you need to bring your network to the next level. We work closely with you to build a network solution that fits your business needs.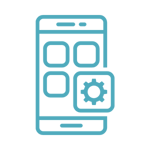 Your Network at
Your Command.
Quickly & securely control your network and perform critical administrative tasks with just a few taps, all from one place. The desktop dashboard or mobile app makes all your connected networks work harder — & smarter — for you.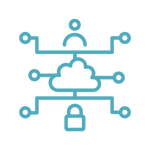 Keeping What's
Private, PRIVATE.
Aspen takes the security of your data and the privacy of your business information very seriously. You can protect your business with security solutions that are easy to use and designed to keep your information safe, secure, and available only to you.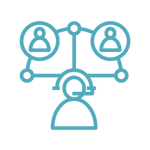 Support That Goes Beyond Your 9-to-5.
We're here to keep you up and running. Aspen offers services for setup, hardware repair, software support, troubleshooting, and management. We provide ongoing support to give you much-needed peace of mind.
Aspen is powering the future of managed networks.
We're committed to helping every business benefit from the transformative power of managed networks that enable businesses to succeed at scale. Get help finding the best ways for your managed network to work together and power the future of your business.
We will present the ASPEN model for Managed Networks and do a deep dive into how ASPEN Analytics powered by machine learning and artificial intelligence can confirm service levels, plan for needed expansion, and proactively provide prioritized visibility into many network incidents before they become service-impacting, right from your desktop!
Let Us Know More