- Case Study -
"Let's Go To The Mountain"
The Town of Vail Builds for the Future
A town struggling to communicate in the digital landscape amidst rapid growth of tourism to its magical slopes.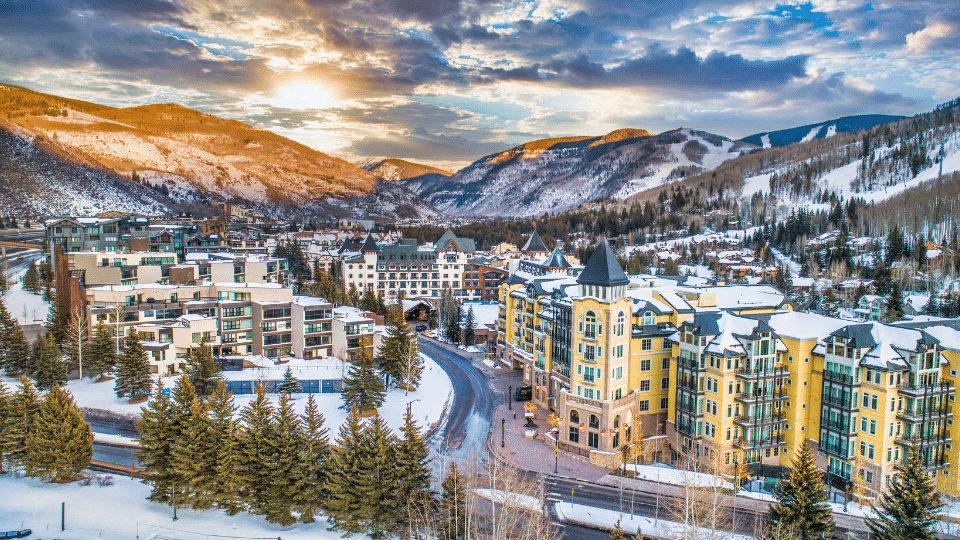 The Town of Vail, Colorado found itself struggling to communicate after the surge of data-hungry smartphones and tourism growth to its magical slopes. Aspen Smart Networks (then Aspen Wireless) ascended to the town of Vail to start construction on one of the most advanced and forward-thinking DAS deployments in recent history.
A Little History
During the early days of voice-driven cellular communications, minimal tower placement was usually enough for decent coverage at a reasonable price. As communications shifted largely to data in the 1990s and 2000s, the systems lacked the capabilities to keep up. The "macro" systems of the 2010s were utterly overwhelmed by the explosive growth and demand in high-population areas. These systems weren't designed for the onslaught of smartphones and data. Because speeds are boosted at shorter distances, carriers need antennas closer to actual consumers.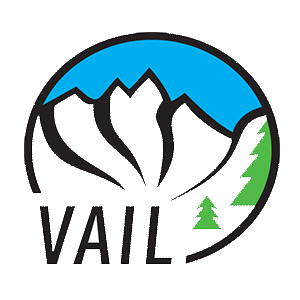 Meeting Expectations
Visitors expect to be connected like they are at home. To meet this expectation, Vail stepped up to become one of the early "Smart Cities"—they deployed Wi-Fi liberally across their city and slopes to maintain that always-on expectation. The network does more than just meet the needs of demanding visitors. Vail utilizes Wi-Fi to monitor parking lots, ski, riverside, and park areas. They also use the service to assist first responders and police.
The Challenge
AT&T's legacy Wi-Fi network was aging, unreliable, and difficult to support. The turning point was when AT&T decided to get out of this business, and the town of Vail needed a new Wi-Fi provider. Reliability, high performance, and a design that could grow were critical decision factors in selecting the new vendor. After evaluating several vendors, Vail found Aspen Smart Networks (Aspen Wireless). With our vendors, Ruckus & Siklu, assisting with hardware - Aspen's innovative design and deployment plan best met the town's requirements. We deployed a Wi-Fi network covering thirteen miles of outdoor terrain, including ski and village areas. We also installed a fiber backbone to ensure reliable Internet connections to guarantee the high performance and reliability of the Wi-Fi service.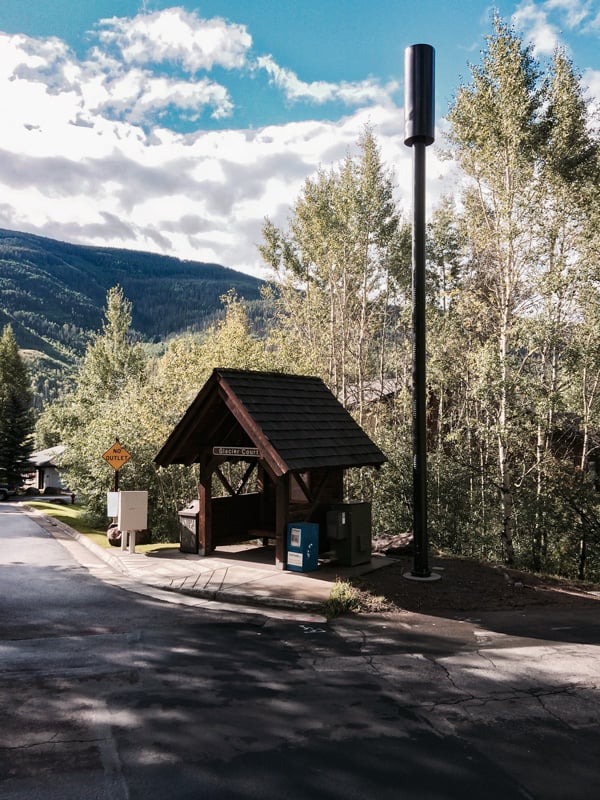 The Solution
The Wi-Fi network now has more than 120 access points interconnected via a fiber system. The network is controlled using a unique zone configuration that provides redundancy in unlikely hardware failure.
The outdoor network covers some thirteen square miles of terrain. Vail municipal employees can wirelessly monitor auto traffic, river and snow levels, and parking meters and assist first responders and police in emergencies.
Vail guests access the WLAN for all kinds of applications of their interest. On any given day, more than 4,000 users can be active on the network anywhere throughout the slopes, river, or village. Some 31% of the traffic is HD video from streaming services or live HD streams from television network sources for sports or entertainment events taking place in Vail. In any given month, there can be over 60,000 unique MAC addresses on the network. Approximately 88+ TB of traffic traverses the network annually.
View the video Case Study,
by Ruckus, of our joint Vail project.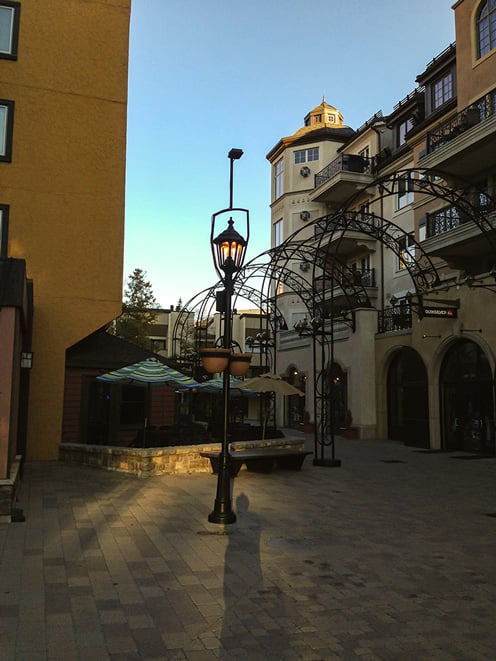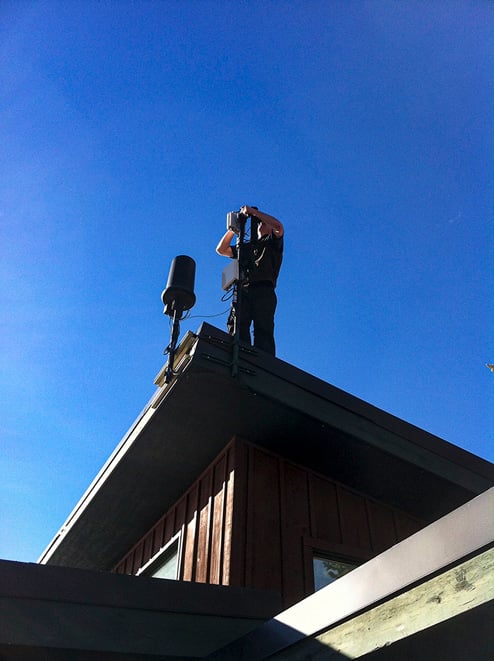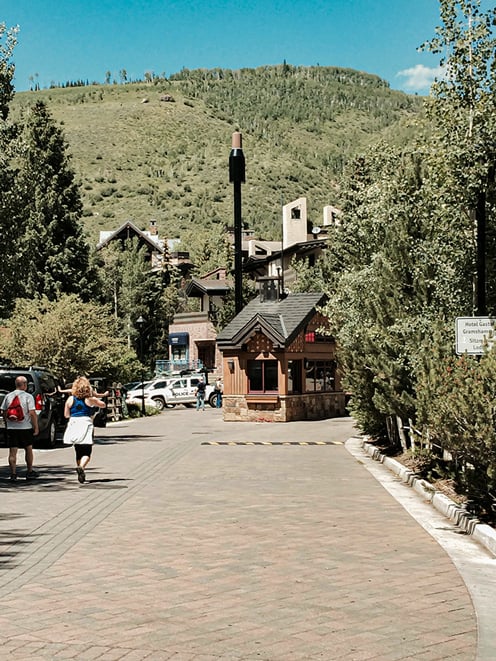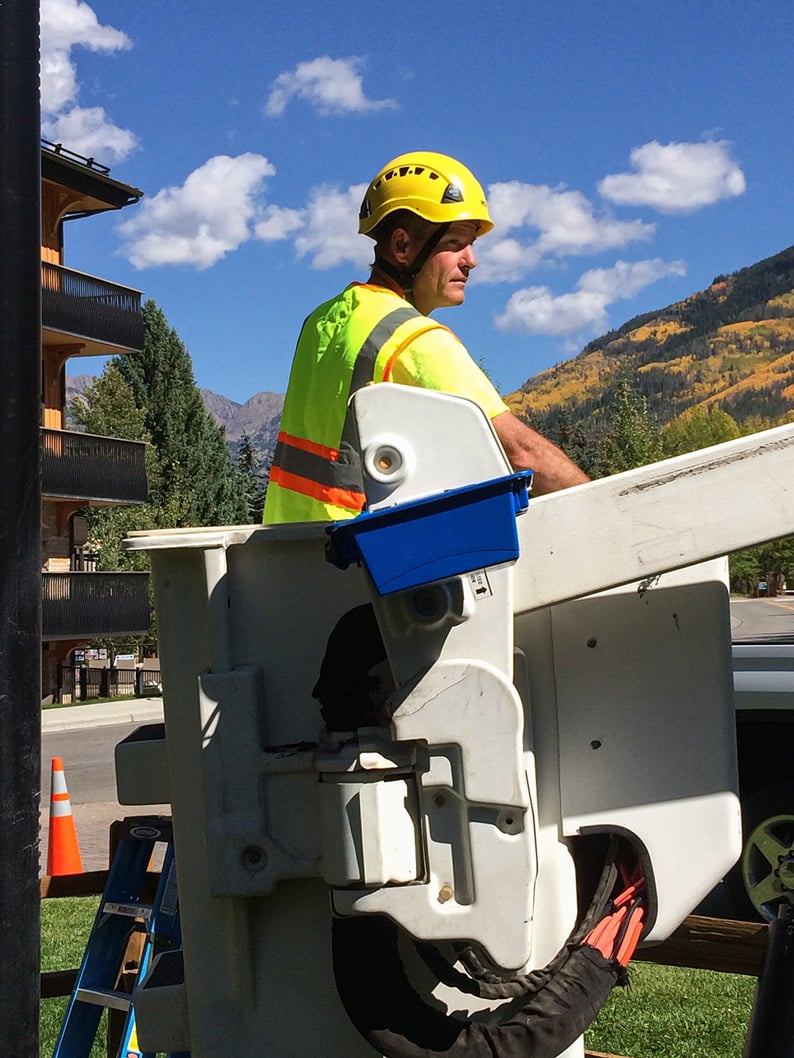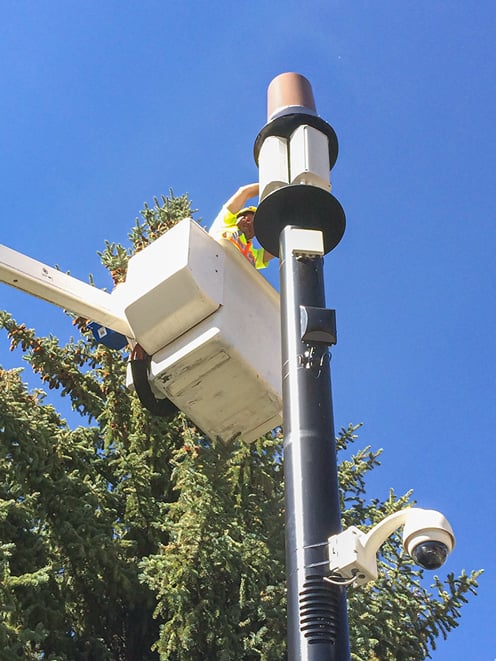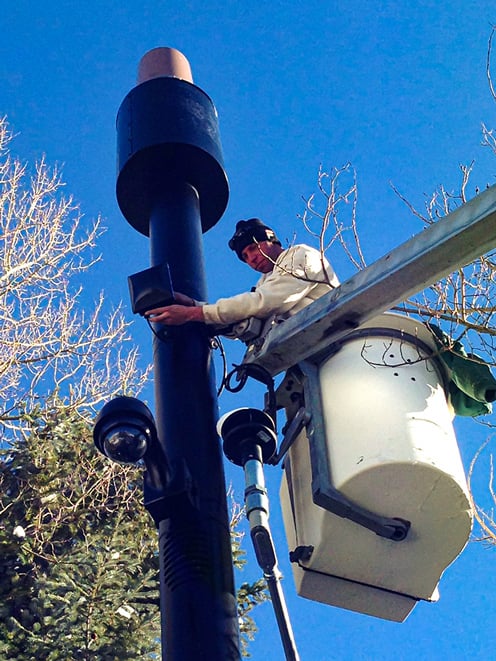 Wait...there's more to this story.
The Town of Vail knew that in order to host an event the size of the 2015 Vail Beaver Creek World Championships, it had to be ready on all fronts. How would a communications network that was hardly able to keep up during the off season handle more than 30,000 additional subscribers? In the era of "always on" connectivity, would the world be willing to accept the sparse coverage and slow data speeds of the legacy networks?
The town of Vail and it's forward thinking IT department already knew what to do…….and they called ASPEN
Let the games begin
We worked with our network of partners and subsidiaries to deploy a team of qualified and experienced telecommunications experts to Vail for discovery and conceptual planning. They quickly identified areas where coverage was an issue using advanced tools and methodologies. Aspen Wireless also helped facilitate and grow relationships directly between the town and leading wireless carriers.
Through discussions, planning sessions, town meetings, and brainstorming sessions, our collective interested parties formulated a plan that made sense for the town, its residents, the carriers, and all other interested parties. Aspen Wireless, along with the town and other partners, worked hard to ensure that the project would be aesthetically pleasing to town residents, tourists and guests.
Stealthy Implementation
Vail's outdoor DAS system (sometimes referred to as oDAS) was probably one of the most challenging designs due to the formidable network footprint, terrain challenges, and attention to detail required for "stealth" implementation. It truly takes a careful and almost surgical approach to implement the latest telecommunications in an area where aesthetics are so crucial. Aspen's trained and dedicated workforce was up to the challenge.
Throughout the project, more than 40 nodes will be delivered and more than 20 miles of new fiber laid. The carrier's aging and inadequate infrastructure is being bolstered with state-of-the-art 4G and 3G services that will take Vail to the forefront of wireless communications.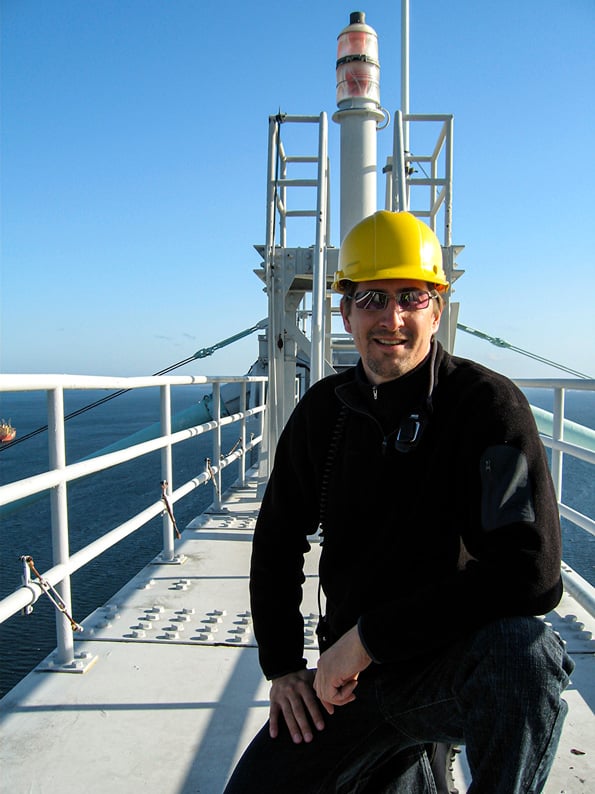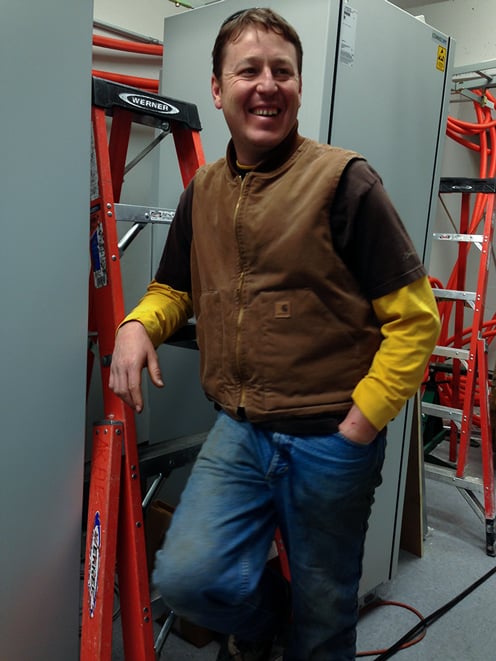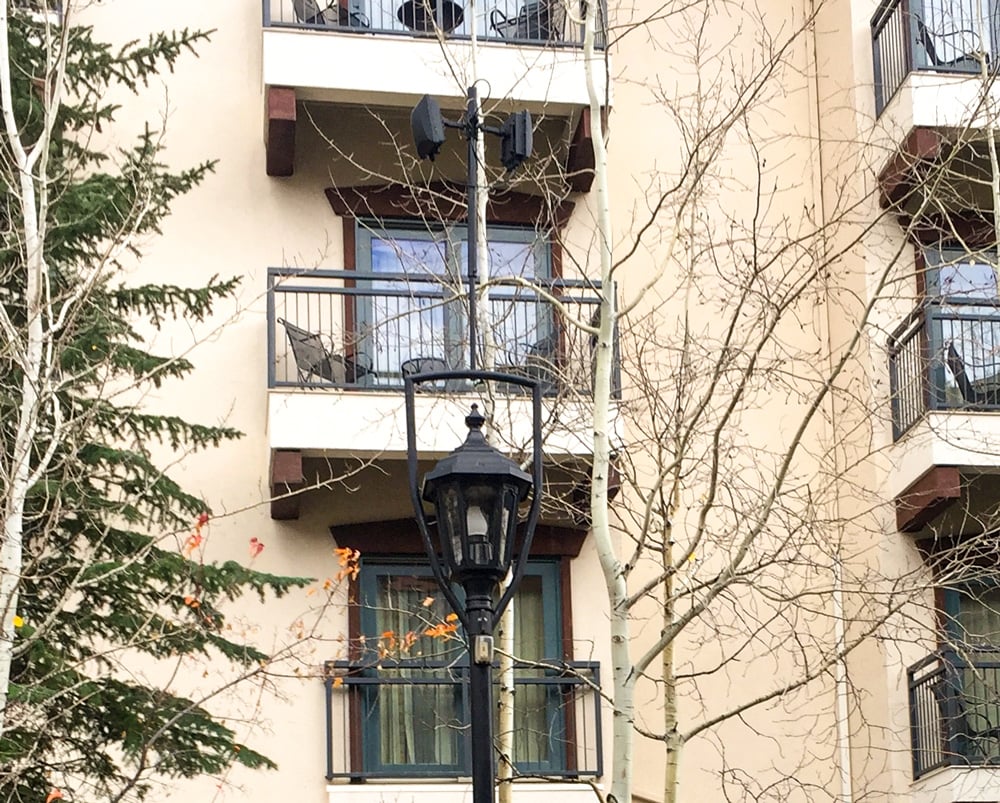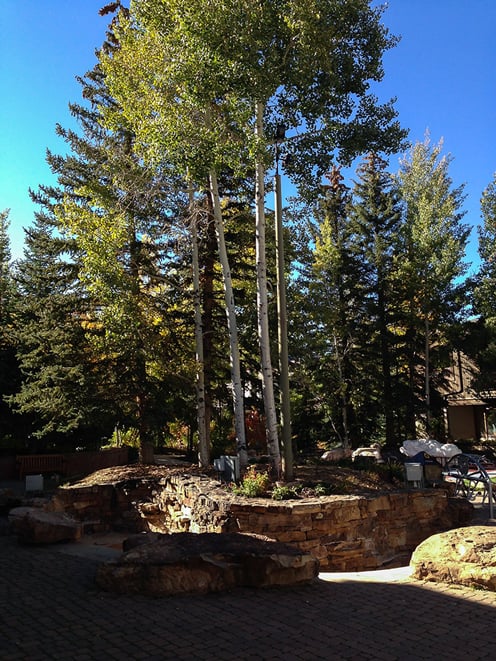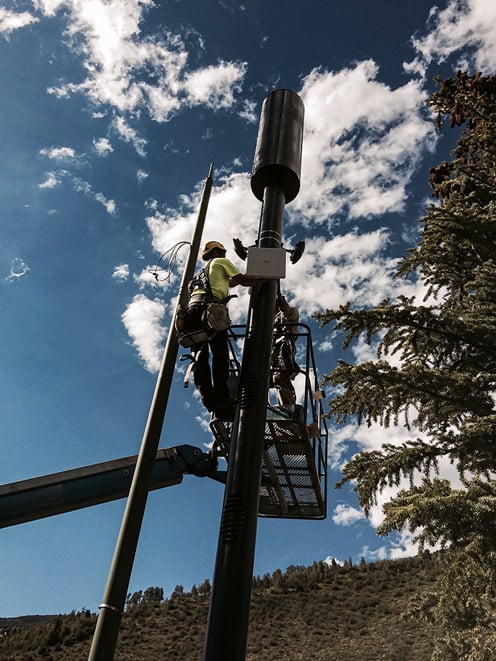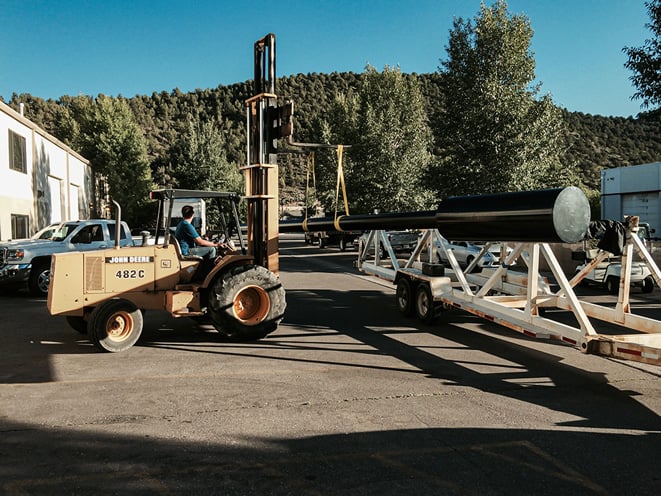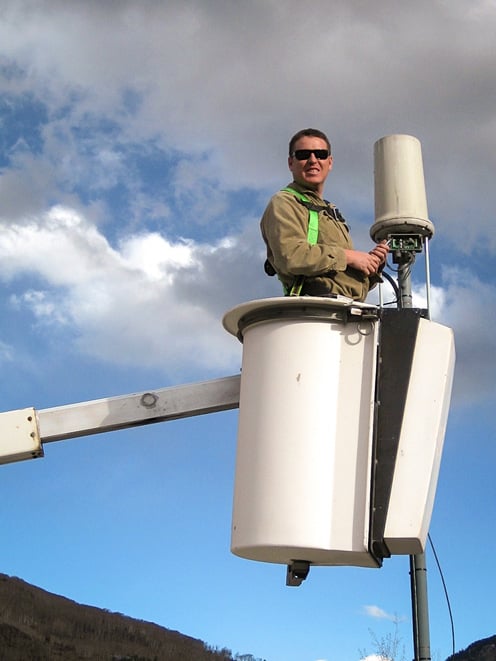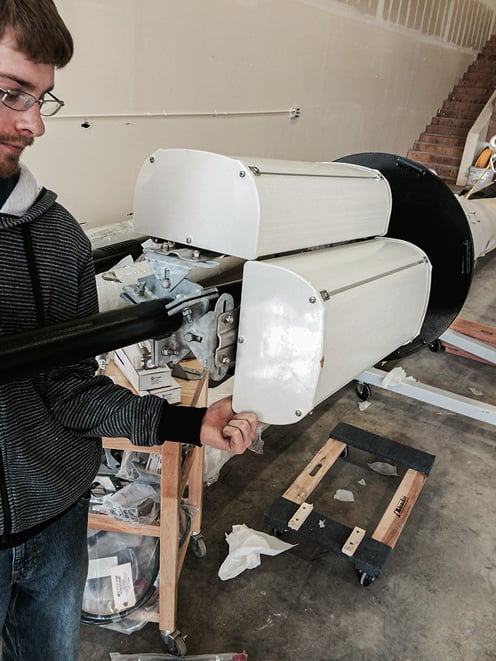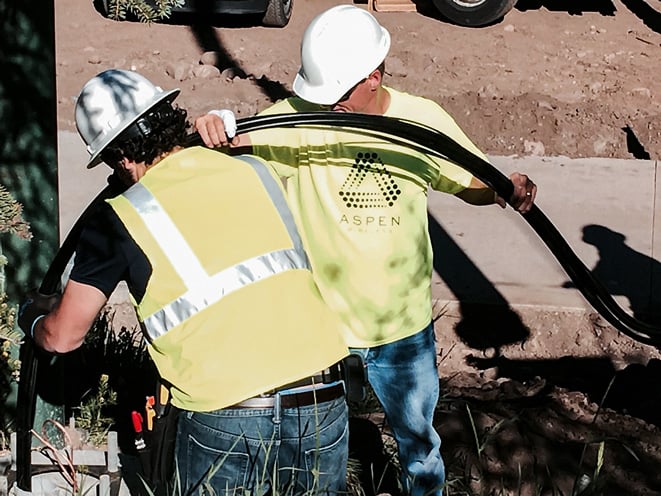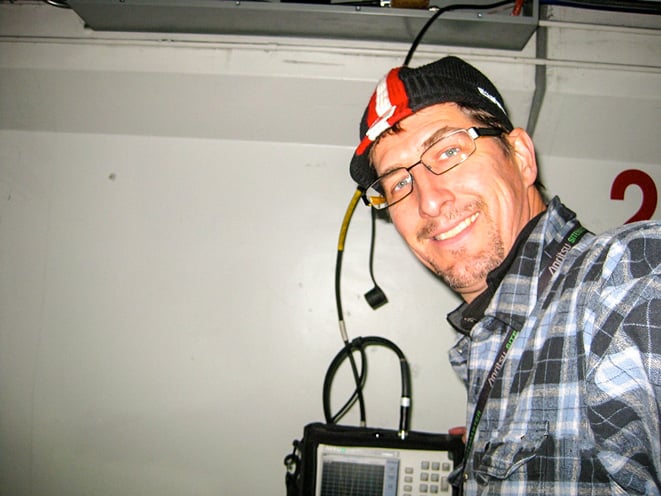 WiFi Opportunity
The town also leveraged the new stealth tower assets to update its WiFi system for free use in the city. Aspen Wireless added WiFi nodes to many of the DAS towers. This gives data-hungry smartphones and laptops incredible speeds throughout the town and in many popular restaurants and establishments.
The DAS build made the WiFi project possible, so the town wins again. Vail is shaping up to become one of the speediest towns for data there is!
More Nodes = Faster Data
Adding a considerable amount of nodes has dramatically impacted the communications of this town. Residents and visitors have access to blazing-fast wi-fi nearly everywhere in Vail. The fire station and public safety units that keep Vail safe in the mountains will have more reliable coverage with access to the internet everywhere.
The system is reshaping communications for everyone and making Vail ready to do more business with the world as growth continues steadily.
Aspen is powering the future of communities.
We're committed to helping every community benefit from the transformative power of smart network solutions that enable municipalities, counties, and regional governments to succeed at scale. Get help finding the best ways for your network to work together and power the future of your business.